När Emil gjorde stora tabberaset i Katthult och fångade Kommandoran i varggropen
from "Nya Hyss av Emil i Lönneberga" by Astrid Lindgren
This year, Emil in Lönneberga has created recognition and laughter for a full 60 years. The universe that Astrid Lindgren has created around Emil has become a part of the Nordic cultural heritage. Perhaps it is because both adults and children can recognize themselves in Emil and the other characters who live at Katthult?
Because what do you do when you have plenty of food while others have none? What would you have done? Emil is convinced of what is right to do when he arranges a Christmas dinner with Ida and Alfred. Emil's ethical compass cannot be said to be wrong, but then there is the issue of understanding the consequences that actions can have. It is not always easy for a child who is constantly receiving new impressions and impulses to focus on the consequences. The literary character Emil is a tribute to the child's mindset and free play, despite his father often having had enough and chasing Emil into the woodworking shed.


In this excerpt from "Nya Hyss av Emil i Lönneberga", Emil shows good Christmas spirit - to the joy of the poor and the despair of his parents.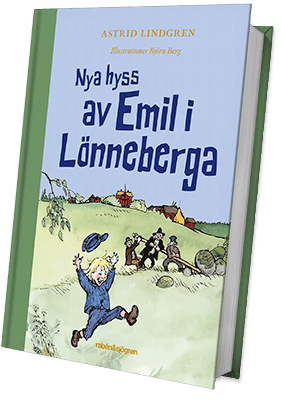 Information about rights:
The text will be available on this website for registered institutions between November 1-19. According to an agreement with the rights holder, it is not allowed for adults to dress up or perform as any of Astrid Lindgren's characters in connection with Morning dawn, which should be free for participants. Children are of course allowed to dress up if they want to. If you want to combine the reading with other activities, you are responsible for securing the rights. If you are unsure, you are welcome to contact us.