The Gospel of the Eels: A Father, a Son and the World's Most Enigmatic Fish
- Patrik Svensson


"The river represented his origins, what was familiar and what he always returned to. But the eel that moved down there in the hidden, and occasionally appeared to us, represented something else. It was rather a reminder of how little you can know after all, about an eel or a human, about where you come from and where you are going."

How much can you know about an eel? Or about a human being? This year's read-aloud book is about the enigmatic eel, but also about the author's relationship to his father and how the eel brought them together. Where the eel is born, reproduces and dies has long been a scientific mystery. The European eel is born in the Saragasso Sea, drifts with the Gulf Stream towards Europe and then lives in our waters until the day they swim back to their origin to reproduce and then die. Patrik Svensson tells the story of the endangered eel by searching for his own origins and mixing fictional grips with popular science. We get to partake of the author's childhood memories by a wild willow tree along a quiet flowing river. There, in the Scanian nature, father and son unite in a silent sense of community.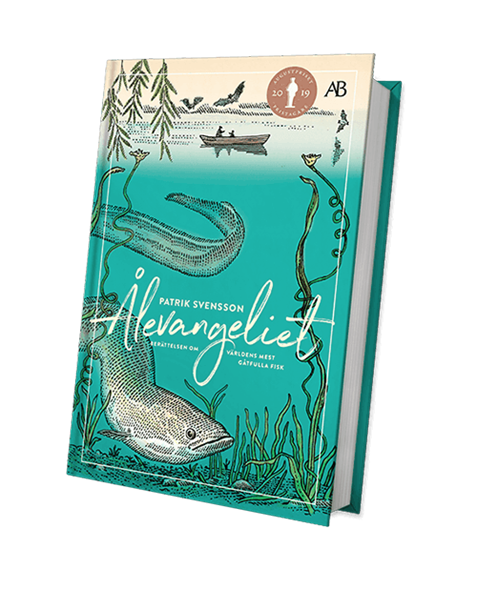 This year's read-aloud texts:
Chapter 2: By the River p.15-22
Chapter 4: Looking an Eel in the Eye p.39-44

A book excerpt for reading aloud will be made available from October.