STARGATE: EN JULEFORTELLING
by Ingvild H. Rishøi


"Listen up" said Tommy. "People buy Christmas trees, right? But what are they really buying?"

Christmas is approaching in the Oslo district of Tøyen. We follow Ronja and her older sister Melissa, who hope for a white Christmas in a double sense. When their father fails to keep his job as a Christmas tree salesman and starts hanging out at the pub Stargate instead, the sisters have to take action. First, it is Melissa who starts selling trees in his place, but eventually, Ronja starts to help out as well. Award-winning author Ingvild H. Rishøi blends modern everyday realism with references to classic Nordic fairy tales. In "Stargate," she portrays a Christmas story from a child's perspective about hope, betrayal, and dreams.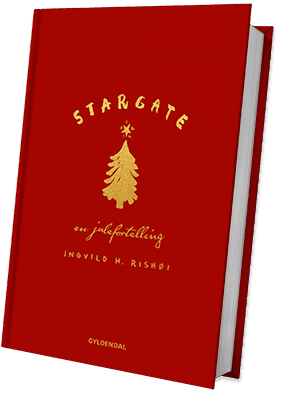 The proposed excerpt for reading aloud this year will be published on this page from November 1st and includes:

p. 55-64 (Swedish)
p. 59-67 (Norwegian)
p. 53-62 (Danish).