About the project
In brief
The Nordic Literature Week is a read aloud event, where the same Nordic literature related to a chosen theme is read out loud at the same time across the Nordic and Baltic countries, as well as other Nordic institutions around the world. The Nordic Literature Week itself takes place in mid-November, and that week's Monday is the Big Reading Aloud Day, where places such as libraries, schools and other cultural institutions arrange readings for children and youth in the mornings and for adults in the evenings. The project is managed by The Confederation of Nordic Associations, an NGO that works for Nordic co-operation, and financed by the Nordic Council of Ministers.
A new theme is chosen every year, along with one children's book, and one adult book somehow related to that theme. The theme and books are chosen by the Nordic Literature Week's reference group, consisting of one representative from each Nordic country and territory.
Here you can see videos from previous Nordic Literature Weeks.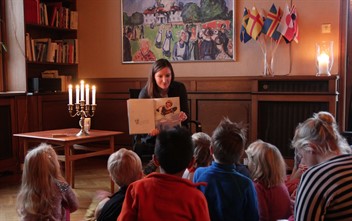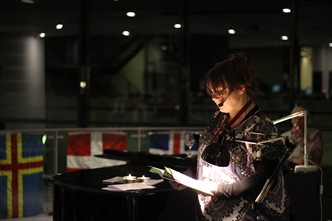 Photo: Heidi Lønne Grønseth Photo: Nordic Literature Week

The goal of the Nordic Literature Week is to spread Nordic literature, stimulate the joy of reading and promote solidarity and co-operation in a different and exciting way.

The concept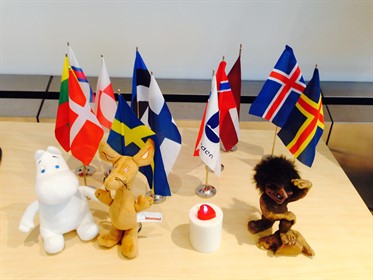 In November, when it is at its darkest in our countries, we light a candle and read a book. This is the basic idea behind The Nordic Literature Week. The Monday of the Nordic Literature Week is The Big Reading Aloud Day. The rest of the week is filled with readings, exhibitions, and other cultural experiences in thousands of institutions across the Nordic countries and other institutions interested in the Nordic countries around the world. This is what we are trying to get as many institutions as possible involved in.
So turn off your lights, light a candle, and join the same read aloud experience as over 150 000 other people around the world.
Register here now or click here to read more about how to participate.