Heroes in the Nordics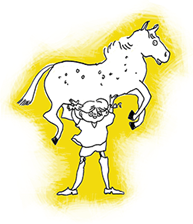 This year, children, youth and adults are invited to meet the heroes of Nordic literature as the theme of the Nordic Literature Week 2018 will be Heroes in the Nordics. The yearly theme of the Nordic Literature Week is used as a common feature that runs through the chosen read aloud books, the Literature Week's activities as well as the events.
A popular literary character
Heroes are returning characters in Nordic literature, and its role has changed alongside the development of society. They were, for example, the leading roles in many of the stories told in the classic Icelandic sagas, originally written in the 13th-14th century, and are prevalent even in contemporary literature where heroes as well as anti-heroes have started characterizing many of the protagonists. But who are these heroes and why do they still fascinate readers around the world? These are some of the interesting questions into which this year's participants in the Nordic Literature Week will be able to dive deeper.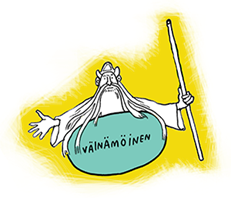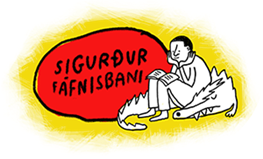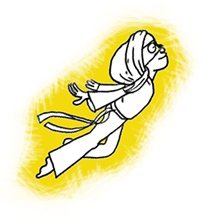 Brave hero or useless villain
The heroic character in Nordic literature is often characterized by an interesting duplicity. Because who can be a hero, and what action makes a person an admirable hero or a useless villain? The dictionary describes a hero as a person who is admired for his or hers courageous and honourable actions. However, literary fiction contains a wider spectrum of heroes, thus to a large extent challenging the traditional description by anti-heroes, who have become a central character in modern literature.
The heroes in this year's read aloud books
All the books chosen for this year's read aloud event reflect the theme, Heroes in the Nordics, as they all introduce us to different characters who take on the role of a hero in some way. In the children's book, Handbook for superheroes, written by the Swedish couple Elias and Agnes Våhlund, we meet Lisa, who is bullied by the boys in her new school. One day, when Lisa is hiding from the bullies in the library, she discovers a mysterious book that changes everything; it's the beginning of a journey to becoming the unstoppable superhero 'The Red Mask'. The teenage book, Those who don't exist, introduces us to Emelie, who finds herself in an unexpected situation where her morals about what's right and what's wrong get tested, because what do you do when an illegal immigrant suddenly comes knocking on your door? The novel for adults, Icelandic Kings, written by the Icelandic author Einar Már Guðmundsson, is a collection of unbelievable stories about the fictional Knudsen-family. In his book, Einar Már challenges the traditional hero, and instead lets the fools play the role of the Icelandic heroes.