Those who don't exist by Simon Stranger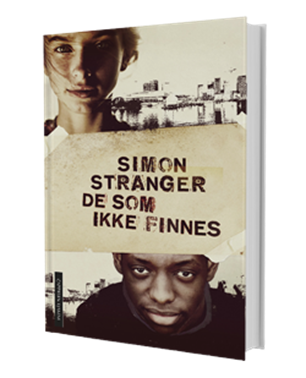 'Hi, Emily,' he says quietly in English. 'Do you remember me?'
Emily indicates with her index finger that he needs to keep quiet. Then she wraps her duvet around her and walks towards the window. She sees her own reflection in the glass as she leans over.
'Samuel?!' she whispers. 'What are you doing here? How did you get here?'
He has a dirty bandage wrapped around one of his hands, and a cut on his forehead.
'You wrote your address on a piece of paper,' he replies. 'Do you remember?'
Emelie remembers. Of course she does. She remembers everything.

Those Who Don't Exist is the third and last independent book about the Norwegian teenage girl, Emelie, and the paperless Samuel from Ghana. They had met in Gran Canaria when Emelie was on holiday with her family and he had been rescued from an inflatable boat. Just before he was eventually forced out of the country, Emelie gave him a piece of paper with her Norwegian address on it. Since then, he has been abused in the most gruesome ways imaginable, and now, three years later, he is standing with one last hope of a worthy life knocking on Emelie's window in the middle of the night.
Their last meeting caused Emelie to become a social activist. Thus with her record, helping an illegal immigrant could jeopardize her entire future. So what do you do when what is morally right is not necessarily what is legally right?
Those Who Don't Exist is characterized by hotly debated topics and modern issues. The book's main characters, as well as the reader, are confronted with the enormous differences between modern standards of living, and the fact that those born rich do not necessarily have more influence or power to improve lives than those who are born poor. It's a story about contemporary heroic acts, and how these are limited by laws and rules, and the choices with which you are faced.
About the author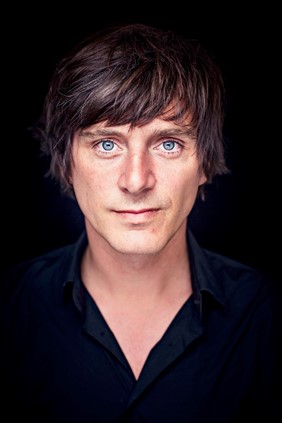 Simon Stranger is born in 1976, and is a Norwegian author from Oslo. He studied philosophy and history of religions at the University of Oslo, and then writers' studies in Bø. He published his first adult book in 2003, Den veven av hendelser vi kaller verden (roughly translated into The web of events we call the world) but he has since published both youth novels and illustrated children's books, and they have been translated into several languages, including French, Spanish, Arabic, Korean, Japanese, Kurdish etc.
Stranger took a strong interest in various world injustices at an early age, and got engaged in youth activism. Nowadays, he uses his pen to write about, and raise awareness of the issues he is passionate about, such as refugees, which he writes about in his youth trilogy, to which this year's chosen youth book, Those Who Don't Exist, belongs. The book was nominated for the Nordic Council's Children and Young People's Literature Prize.
Photo: André Løyning