Icelandic Kings by Einar Már Guðmundsson


Astvaldur scraped the snow off the cliff with the glove. The cold clutched his hands, his face got scratched and his resistance dwindled. He was hanging by the fingertips and could hardly find a foothold. Then he fainted. That is when his grandmother appeared, Jakobina, who had had twelve children; eight boys and four girls. She had been dead for two years and took his hand and led him up the slope that nobody had ever climbed before.
Suddenly, Astvaldur lay on the edge of the cliff, completely covered in snow, his body scratched, clothes torn, bloody hands that were black of dirt. He and the crew were considered dead, but through the snowfall, he saw something move.
When he woke up, everyone had been rescued and he had become a hero...

The Knudsens have ruled the fishing village, Tangavík, for more than two centuries. They have raised fishmeal factories, warehouses and stores, had seats in town councils and on municipal boards, owned enclosures for drying fish, canneries, motorboats, trawlers and cool warehouses, have led brass bands, men's choirs and women's associations. The Knudsen family has both had its time of glory and faced bankruptcy, have disappeared and reappeared. Among their family members are some of the most unthinkable and fabulous people, true legends, like the family's patriarch, ship owner and captain, Ásvaldur Knudsen, and his son, Arnfinnur Knudsen, who is the only one in Iceland who understands the theory of relativity, and owns a glamorous Cadilac.
In Icelandic Kings the losers become the heroes in what is really a family novel, intimately intertwined with the inhabitants in the story of the community, the very people the family has ruled over and manipulated. The book crosses all kinds of borders, and is a truly penetrating and entertaining book about the Icelandic upper class.
About the author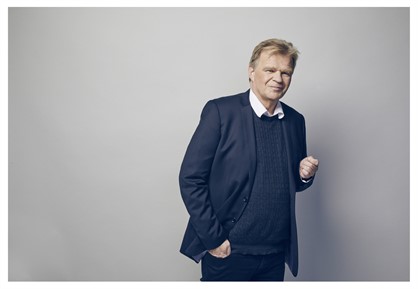 Einar Már Guðmundsson is born in 1954 in Reykjavik. He studied comparative literature and history at the University of Iceland, and then went on to study at the University of Copenhagen. He made his debut with two collections of poetry published at the same time in 1980. He received a lot of attention for these, and when his third poetry book was published, it was considered to have been even better than the first ones.
Einar Már is most famous for Englar Alheimsins (Angels of the Universe), which is based on his older brother's life and death, and for which he won the Nordic Council's Literature Prize in 1995. The book has been adapted for film, and is amongst the most popular film in Icelandic film history. Einar Már is considered one of Iceland's most popular and respected authors since the very beginning of his career: he has earned several awards and prizes: The Karen Blixen medal, The Nordic Prize of the Swedish Academy, and been knighted with the Icelandic Order of the Falcon.
Photo: Gassi